LICENSED APPAREL SUPPLIERS
OFFICIAL APPAREL & MERCHANDISE PARTNER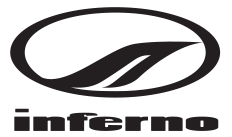 Inferno is the Official Apparel & Merchandise Partner of Queensland Touch Football. Inferno has set out to develop and fulfill the needs of the modern athlete and supporter, from training and competition uniforms to general everyday lifestyle clothing and off-field wear. We believe in making every step of the process simple.  We have our very own graphic artists on staff to design for you a unique sporting look. Creating and Building Team Spirit starts with everyone looking like a team.  An eye-catching team kit should capture the spirit, history, and culture of the club.
P: (07) 49 140 702
E: sales@infernosports.com.au
W: www.infernosports.com.au
---
LICENSED APPAREL SUPPLIERS
The Apparel Licensing Program intends to protect the QTF brand image, create a professional and consistent look and feel and control the use of our intellectual property (IP). Under the licensing program, QTF has reviewed and selected the following, non-exclusive apparel suppliers.
The following documents provide additional information regarding the program, use of our logo and compulsory events.
---
EMU Sportswear and EV2 Sportswear
EMU Sportswear and EV2 Sportswear are excited to be offering licensed apparel for QLD Touch Football. Australian owned and designed, manufacturing sportswear for teams around the globe, EMU Sportswear and EV2 Sportswear are synonymous with quality, innovation, and performance. On-field and off-field QLD Touch Football sportswear can be ordered from the EMU Sportswear and EV2 Sportswear team through the website or over the phone.
P: (07) 4771 2091
E: sales@emusportswear.com.au
W: www.emusportswear.com.au
---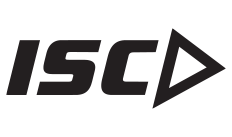 ISC Teamwear
ISC Teamwear offers amateur sports teams the same high quality, technical apparel usually reserved for its professional athletes.
Garry Heath
P: 0400 115 649
E: gheath@iscsport.com
W: www.iscsport.com
---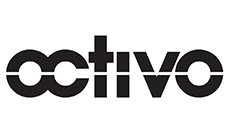 Octivo
Octivo is an Australian owned and operated business with over 20 years' experience supplying team wear to sporting clubs in Australia. We proudly design, print and sew all our garments in Brisbane, allowing us to deliver high-quality team wear with strict local quality control. We also have an unbeatable turn around time and consistently deliver orders on time, every time.
Octivo is a trusted and respected team wear supplier working with some of the top sporting clubs in Australia. When choosing Octvio, you can be sure we will produce contemporary, carefully crafted team wear that is built to last.
Lesley Hugo
P: 0423 384 342P
E: sales@octivo.com.au
W: www.octivo.com.au
---
Struddys
Ross Strudwick (CEO) of Struddys began retailing with the first Struddys sports store opening at the Sunnybank Plaza way back in 1975.  Ross joined the Valleys Club in 1972 and went on to represent Brisbane, Queensland, and Australia during his career. To ensure that Ross stayed in a maroon jersey, the QRL set Ross up in his first retail outlet. From this initial outlet, the Struddys brand has grown from retail, to encompass importing, wholesale and manufacturing
P: (07) 3209 6100
E: enquire@struddys.com.au
W: www.struddys.com.au
---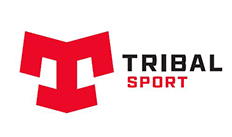 Tribal Sport
Tribal Sport specialise in custom on/off-field apparel and merchandise.
Our relationships offer:
– Extensive product ranges
– High-quality innovative garments
– Competitive pricing structure
– Fast and reliable delivery times
– Exceptional client service
– Face to face sales and guidance
– Willingness to turn your ideas into reality
#JOINTHETRIBE
Jack Lake
State Sales Manager
P: 1300 880 666
M: 0401 350 323
E: jack@tribalsport.com.au
W: www.tribalsport.com.au
---
Triple Play Teamwear
Triple Play Teamwear has been designing and manufacturing apparel for the Queensland sports market from grassroots to the elite level for over 30 years. Importantly, We have our own world-class Australian based manufacturing and in house art and design team. This guarantees we deliver high-quality garments to our customers with a quick turnaround at affordable prices.
Triple Play is a division of Belgravia Sports Apparel, an Australian owned and operated family business with multiple brands and licenses across all major sporting codes throughout Australia including Queensland Rugby League.
For all Touch Football enquiries please contact Gene Cook on 0433 429 910 or email gene@tripleplay.com.au
Gene Cook
P: 0433 429 910
E: gene@tripleplay.com.au
W: www.tripleplay.com.au
---

KBS Sportswear & Apparel 
KBS (Knowledge Benefits Success) is a family-owned & operated business. Our company values provide context to all we do and remind us why we're doing it. Our team are products of touch football, having been active members of the sport for many years. It's what makes us different from other apparel suppliers – when we design and deliver – we think about how it fits the sport we love.
We are genuinely passionate about providing the best possible apparel for our clients and growing the success of your brand and our business. Establishing strong, mutually beneficial relationships allows us to give back to the game and its community throughout Australia.
P: (07) 5573 7387
E: sales@kbsportswear.com.au
---
BTZD (Better Teamwear Zone Designs) 
BTZD, (Better Teamwear Zone Designs) Designers of sublimated and cut & sew teamwear / sportswear
We are a family-owned business based on the Gold Coast supplying customers Australia wide with a broad range of teamwear and sports apparel.
We are committed to Quality and customer satisfaction
Graham Gerard
P: 0468 573 843
E: graham@btzd.com.au
W: www.btzd.com.au
If you would like to find out more about our Apparel Licensing Program and to apply, please contact the QTF Team via E: admin@qldtouch.com.au.