The Apparel Licensing Program intends to protect the QTF brand and create a professional and consistent image by monitoring the use of our intellectual property (IP).
Under the licensing program, only official QTF Apparel Licensees will be permitted to affix the QTF Logo to apparel items, including team uniforms at any level (park teams, affiliates/regions, etc).
Under the licensing program, QTF has reviewed and selected the following, non-exclusive apparel suppliers.
The QTF logo is compulsory on all on-field team uniforms at QLD Touch Football events, including the Junior State Cup and QLD State Cup.
Inferno remains the Official Apparel and Merchandise Provider of Queensland Touch Football.
Click here to complete your member brand and uniform submission.
The following ten (10), suppliers have been successful in securing a non-exclusive apparel license, for a three (3) year term, commencing in March 2023 until the end of February 2026.
---
OFFICIAL APPAREL & MERCHANDISE PARTNER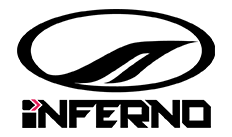 Inferno is the Official Apparel & Merchandise Partner of Queensland Touch Football. Inferno has set out to develop and fulfill the needs of the modern athlete and supporter, from training and competition uniforms to general everyday lifestyle clothing and off-field wear. We believe in making every step of the process simple.  We have our very own graphic artists on staff to design for you a unique sporting look. Creating and Building Team Spirit starts with everyone looking like a team.  An eye-catching team kit should capture the spirit, history, and culture of the club.
P: (07) 49 140 702
E: sales@infernosports.com.au
W: www.infernosports.com.au
---
OFFICIAL LICENSED SUPPLIERS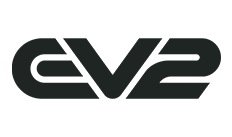 EV2 Sportswear
EV2 Sportswear is an official licensed apparel supplier for Queensland Touch Football. The Australian owned and run business designs and manufactures sportswear for teams around the globe. EV2's uniforms are synonymous with quality, innovation and performance within the custom apparel industry. On-field and off-field Queensland Touch Football licensed sportswear can be designed and ordered directly from the EV2 website, or over the phone by calling 07 4771 2091.
Sean Howe
P: (07) 4771 2091
E: sales@ev2sportswear.com.au
W: www.ev2sportswear.com.au
---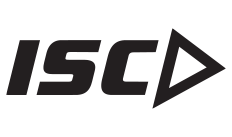 ISC Teamwear
ISC Teamwear offers amateur sports teams the same high quality, technical apparel usually reserved for its professional athletes.
Garry Heath
P: 0400 115 649
E: gheath@iscsport.com
W: www.iscsport.com
---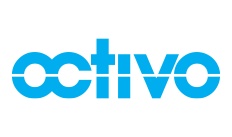 Octivo
We pride ourselves on being one of the best sportswear manufacturers supplying some of the biggest brands in Australia with branded cutting-edge elite performance sportswear. Easy service, genuine custom, extensive experience, quick production are the core values we deliver. We are on the mission to help sports teams find their identity and make a statement that sets them apart.
Tammy Economides
P: 07 2102 7524  |  0423 384 342
W: www.octivo.com.au
---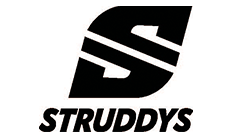 Struddys
Ross Strudwick (CEO) of Struddys began retailing with the first Struddys sports store opening at the Sunnybank Plaza way back in 1975.  Ross joined the Valleys Club in 1972 and went on to represent Brisbane, Queensland, and Australia during his career. To ensure that Ross stayed in a maroon jersey, the QRL set Ross up in his first retail outlet. From this initial outlet, the Struddys brand has grown from retail, to encompass importing, wholesale and manufacturing
P: (07) 3209 6100
E: enquire@struddys.com.au
W: www.struddys.com.au
---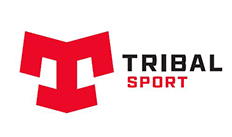 Tribal Sport
With a 20 + year track record, Tribal Sport's range exemplifies our dedication to all sports. Our mission is to provide top-notch team wear and sports apparel to numerous clubs, customers, and organizations spanning from Australia to the South Pacific, Asia, and the Americas.
Sport is more than a job for our team – it's a passion. We take pride in designing and enhancing team apparel and sportswear for all our clients, including club staff, players, volunteers, and supporters. Our goal is to help your club stand out from the competition.
Jack Lake
State Sales Manager
P: 1300 880 666
M: 0401 350 323
E: jack@tribalsport.com.au
W: www.tribalsport.com.au
---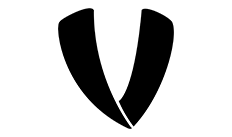 Veto Sports
VETO Sports is one of Australia's leading custom and stock touch football teamwear providers. With options for both custom sublimated apparel and stock apparel which can have logos, names, and numbers which can be instantly heat-pressed, VETO is a one-stop apparel shop for schools, clubs, teams, academies, and associations. Whether you're wanting to spice up your social games or looking to completely rebrand your club's touch apparel range, Veto Sports can help with anything.
Visit their touch football team wear webpage to learn more about how they can help with your on and off field apparel requirements.
Josh McKee
General Manager
M: 0422 710 867
E: admin@vetosports.com 
W: www.vetosports.com
---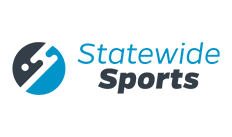 Statewide Sports
Statewide Sports is a family-owned Australian company, and a long-standing supplier of apparel and equipment into the sporting industry at all levels. Our commitment is to supply premium quality and industry leading products at affordable pricing which meets all Australian quality standards.
Statewide Sports proudly boasts a team which is dedicated to managing the needs of each client with custom designs that offer clubs the unique opportunity to tell their story through custom on-field and off-field apparel. Our motto is "aim high. be part of the best."
Frank Farina
Business Development Manager
M: 0403 603 306
E: sales@statewidesports.com.au 
W: https://www.statewidesports.com.au/
---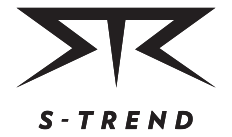 S-Trend
STR – the ultimate solution for high-performance teamwear, both on and off the field. Designed with athletes in mind, STR provides custom apparel for touch football teams of all levels that is made to last.
Our gear is specifically tailored to meet the needs of touch football players, so you can perform at your best on the field. But we don't just stop there – we also offer professional off-field gear that is custom-designed for your team.
We provide a hassle-free ordering experience, working closely with your team to ensure that everything is just right, from design to delivery. And with our e-store options, you can easily manage and order your team's gear online.
Of course, we're committed to ethical and sustainable production practices, using high-quality materials that are built to withstand the rigours of the game while also being eco-friendly.
Choose STR for custom, high-performance teamwear that will help take your touch football team to the next level, both on and off the field.
Tyronne Mitchell
Account Executive
M: 0420 601 446
E: tyronnemitchell@s-trend.com.au
W: https://www.s-trend.com.au 
---
Canterbury International
Throughout our history Canterbury has dedicated itself to making stylish, quality products that are built to last. A tough and uncompromising approach to manufacturing, a creative approach to design and technology, and over a century of on-field testing means Canterbury is perfectly placed to become an essential part of your touch team. Because we know that every moment you wear the jersey you embody it – that it reflects who you are, who you aspire to be, and those who went before.
Canterbury Teamwear: expertly designed, innovative kit, that will keep you one step ahead of the competition.
Juanita Hart
Regional QLD Manager
M: 0419 181 056
E: Juanita.hart@canterburynz.com.au
W: https://www.canterburyteamwear.com.au/sports-uniforms 
If you would like to find out more about our Apparel Licensing Program, please contact the QTF Team via E: admin@qldtouch.com.au.