2020 STATE OF ORIGIN (2021)
In May 2020, New South Wales Touch Association (NSWTA) and Queensland Touch Football (QTF) in collaboration with the host venue and Coffs Harbour City Council made the difficult decision to postpone the 2020 State of Origin due to the onset of the COVID-19 pandemic.
NSWTA and QTF can confirm the 2020 State of Origin will be held Friday 18 – Saturday 19 June 2021 at C.ex International Stadium, Coffs Harbour. Read more.. 
Date: 18-19 June 2021
Location: C.ex International Stadium, Coffs Harbour
The event will run back to back, in NSW in 2021 and back home here in QLD in 2022 before returning to its normal two-year cycle in 2024.
SELECTION CAMP
The Queensland State of Origin (SOO) selection trials will be held on Saturday 27 and Sunday 28 March 2021 on the Gold Coast, thanks to the support of the City of Gold Coast. The trials will be split between two locations.
OPENS: 20 Women, 20 Men, Open Women, Open Men, Open Mixed, Senior Mixed
Gold Coast Performance Centre
1 Sports Drive, Runaway Bay QLD 4216
MASTERS: 27 Women, 35 Women, 40 Women, 45 Women, 30 Men, 35 Men, 40 Men, 45 Men, 50 Men, 55 Men
Labrador Touch Association
4 Jacob Drive, Labrador QLD 4215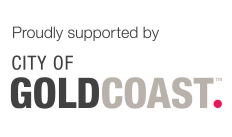 TEAMS
Players were selected into squads from Qld State Cup 2019, National Touch League 2020 and Qld State Cup 2020.
Congratulations to the players and coaches on their SOO squad selection. A full squad list can be viewed here.
_______________________________________________________
QTF Performance & Pathways Manager, Tristan Mana provides an update on the State of Origin Series and what it looks like for Queenslanders moving forward into 2021 since the postponement of the 2020 State of Origin.
TIMELINE
The State of Origin timeline is currently being finalised in conjunction with Touch Football Australia (TFA) and will be made available as soon as we can confirm 2021 selection camp details.
HIGH-PERFORMANCE CAMP
In line with the Queensland Government Covid-19 Return to Play Guide, in September, we will be offering all QLD State of Origin squad members the opportunity to participate in a High-Performance Training Camp, focused on; individual fitness & skill development, trends of the game patterns & plays and collective game play as you spring into a summer of touch football. This camp does not affect your selection in a State of Origin team, but is offered purely to support developing and elite players in our QTF Origin pathway from youth to master's to get back into the action over one weekend of intense touch footy. Further information will be provided as soon as it becomes available.
DIVISION AGE-GRADE CRITERIA
It was agreed that no player should be disadvantaged due to the 2020 event being postponed and therefore given the uniqueness of what we are currently facing, the age eligibility will remain as it currently stands for the 2020 State of Origin although the event will be run in June 2021.
| Age Divisions | Age Restrictions |
| --- | --- |
| Men's Open | 16 years at the time of competition |
| Women's Open | 16 years at the time of competition |
| Mixed Open | 16 years at the time of competition |
| Men's 20's | Born 2000 or after |
| Men's 30's | Born 1990 or before |
| Men's 35's | Born 1985 or before |
| Men's 40's | Born 1980 or before |
| Men's 45's | Born 1975 or before |
| Men's 50's | Born 1970 or before |
| Men's 55's | Born 1965 or before |
| Men's 60's | Born 1960 or before |
| Women's 20's | Born 2000 or after |
| Women's 27's | Born 1993 or before |
| Women's 35's | Born 1985 or before |
| Women's 40's | Born 1980 or before |
| Women's 45's | Born 1975 of before |
| Senior Mixed | Born 1990 or before |
SELECTIONS
Coaching staff will have the opportunity to add additional players to their squads with the 2020 QLD State Cup being the final selection opportunity for all teams. We believe this to be the fairest approach, which allows players who were unavailable due to medical reasons or extenuating circumstances an opportunity to perform at these events and be added to the squad given the event date change.
SPONSORSHIP
The State of Origin is a jewel in the touch football crown and is considered a cost recovery event. We take the cost to play our game very seriously when considering player levies and we understand the costs associated with participating in the number of events and competitions you are required to compete in to rise to earn a Queensland SOO jersey. QTF are working extremely hard in the background to secure partners and sponsorship for both the 2021 & 2022 State of Origins series. We would love to hear from anyone in our current State of Origin program if you have an idea or contact that would be interested in coming on board. Please direct enquiries to Rachael Stacey, Sponsorship and Projects Manager at rachael@qldtouch.com.au
PLAYER, COACH & MANAGER WELLBEING
It has been identified and discussed that the 2021 touch football calendar is jam packed with l commitments across community, regional, state and national tournaments and events in the space of 6 months. Please be advised that I am working closely with TFA on ensuring we do the best we can for all involved to achieve your touch football goals whilst managing the competitive and financial load on every player, coach and manager alike.
If you have any further questions or concerns, please contact Tristan Mana, Performance & Pathways Manager via tristan@qldtouch.com.au.