ALL OF GAME PARTNERS 
---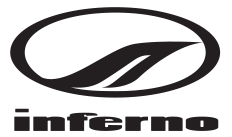 Inferno is the Official Apparel & Merchandise Partner of Queensland Touch Football. Inferno has set out to develop and fulfill the needs of the modern athlete and supporter, from training and competition uniforms to general everyday lifestyle clothing and off-field wear. We believe in making every step of the process simple.  We have our very own graphic artists on staff to design for you a unique sporting look.
Creating and Building Team Spirit starts with everyone looking like a team.  An eye-catching team kit should capture the spirit, history and culture of the club.
---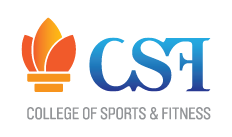 College of Sports and Fitness (CSF) is a nationally accredited training provider with over 12 years of experience. CSF has partnered with Queensland Touch Football (QTF) to deliver a Certificate II and III in Sports Coaching and Sport and Recreation which specialises in Touch Football. Students will have the opportunity to complete their Certificate II and III during high school and also come out with accreditation as a level 1 Referee and Foundation Coach in Touch Football.
The program is jointly endorsed by QTF and Touch Football Australia and provides students in secondary schools with the opportunity to attain a number of qualifications funded by the QLD Vocational Education and Training in Schools program (VETiS).
Click here to view some frequently asked questions.
---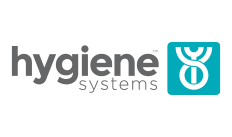 Hygiene Systems is a leading Australian provider of specialist hygiene products and services. Founded in 1998, their innovative and unique approach has helped them steadily grow into the nationwide company they are today. Based in Yatala, Brisbane, Hygiene Systems has strong ties throughout Queensland and is the perfect fit for Queensland Touch Football. The Hygiene Systems team is proud to be affiliated with the professional and visionary team of QTF and are excited about being a key supporting partner, ensuring easy access to hygiene hardware and consumables at QTF events, competitions and Affiliates.
Purchase all your Hygiene needs from Hygiene Systems Australia through the Affiliate Rebate Program.
Receive 10% on total spend offered back in product twice a year! +
Upgrade your washroom with their free on-loan dispenser range*
Hygiene Systems will supply Affiliates with automatic paper towel dispensers, jumbo toilet roll holders and soap dispensers on a free on-loan basis. If you are located within an hour of the Brisbane CBD, Hygiene Systems will also remove any old dispensers and install the new units.
Contact Sean on 0450 697 282 or email australia@hygienesystems.com for further information and product requirements.
---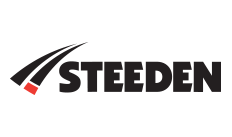 STEEDEN is the official ball of Queensland Touch Football. STEEDEN was established in Queensland in 1958 by Ray Steeden and produced leather footballs, cricket balls and boxing equipment. STEEDEN moved to New South Wales in the late 1960s and was acquired by Gray-Nicolls Sports in 1995.
The STEEDEN brand has grown from strength-to-strength under the guidance of Gray-Nicolls Sports through continual innovation, introduction of new products, creative ideas and acquiring important endorsements.
---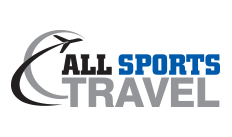 All Sports Travel as the Preferred Travel Partner of Qld Touch Football.  With over 30 years' experience, they are sporting group travel specialists and organise domestic and international travel for over 18,000 athletes and sporting enthusiasts each year.  They have group buying power with all the major airlines and accommodation suppliers and can assist with additional travel arrangements including airport and ground transfers, travel insurance, merchandise, day tours and more!
---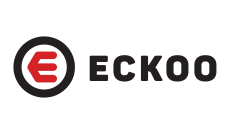 ECKOO is the official IT supplier for Queensland Touch Football. ECKOO is a sustainable IT solutions company based in Brisbane, QLD. Assisting businesses in digital transformations, no matter the situation of your IT infrastructure, we will customise every aspect allowing the business to benefit. We pride ourselves on delivering the best solutions to our clients, working closely alongside the team to understand the needs of the business. Find out more – https://eckoo.com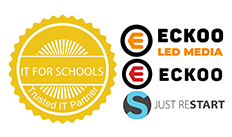 IT For Schools
Fully managed IT support thats flexible and tailored to add value to your school's IT department. IT For Schools provides support, training and management from a professional and experienced team of IT experts. Find out more – www.itforschools.com.au
LED Media
Australia's most versatile mobile media unit for advertising and events hire. The Eckoo LED Media Truck is designed with events and experiences in mind, enhancing the experience of event guests and sponsors alike. Find out more – www.ledmedia.eckoo.com
Just Restart
JUST RESTART is an efficient, digital Information Technology company assisting assist and support small businesses, new and existing – to transfer and establish their existing manual and conventional administrative procedures to tailored online processes specific to their businesses. Find out more – www.justrestart.com.au
---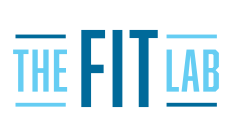 The Fit Lab is a family-owned business with a strong passion for providing the Queensland sporting community with a broad range of high-quality health and fitness services. The team can assist individuals and teams with strength and conditioning needs. They offer services via face-to-face delivery and/or online programming methods.
Regardless of your ability and age The Fit Lab have the professionals and tools available to help assist you to become the best athlete you can be. Contact the Team for further details via https://www.fitlab.com.au/.
---
Born out of the Gold Coast 2018 Commonwealth Games medal ceremonies team, Epic Medals is a small team of designers, creatives, and sports lovers who share a passion for turning bland metal and ribbon into stunning medals.
As the official medal provider for Queensland Touch Football, Epic Medals are offering QTF Affiliates several exclusive offers.
Discounted rates if an affiliate signs with Epic Medals for multiple years.
Exclusive QLD Touch Medals which the affiliate can have personalised with their club colors / logo on the ribbon.
Opportunity to purchase regional billboards at discounted rates through their partner company Jam Outdoor.
Epic Medals will work with your affiliate to determine which offer provides you with the most benefit.
To find out more about what Epic Medals can offer your affiliate, get in contact with Sally Jarvis at Epic Medals via hello@epicmedals.com or head to their website: https://epicmedals.com.
---
EVENT PARTNERS 
---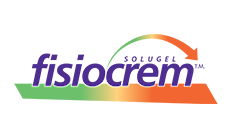 Fisiocrem are the Official Recovery Area Partner of the Junior State Cup and Qld State Cup and partner of Queensland Touch Football.
Fisiocrem is a topical massage cream for the temporary relief of muscular aches and pains. Based on the evidence of traditional use.
---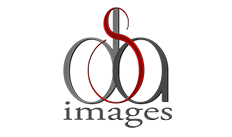 DSA images are the Official Photographer of Queensland Touch Football Junior State Cup and supporting other QTF events.
_________________________________________________________________________________________________________________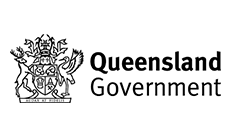 Queensland Touch Football acknowledges the ongoing commitment of the Queensland Government, through various programs, development and participation initiatives, that support healthy, active Queenslanders participating in touch football.
---
BECOME A PARTNER
Become a partner of Queensland Touch Football (QTF).
QTF has over 80,000 participants, 72 Affiliates and Clubs, and over 4,500 referees and volunteers. There is a range of partnership opportunities available for your business, including 'All of Game' and specific 'Event Partners' to engage with our members and spectators.
Get in touch with our partnership team, Contact us today.
Become a Partner of QLD Touch Football