Coach
Coaches play a vital role in Touch Football, fostering the development of our athletes both on and off the field. Becoming an accredited coach is an important step in ensuring that you are providing a quality service to the participants you are working with.
TOUCH FOOTBALL AUSTRALIA HAS A FOUR-TIER ACCREDITATION SYSTEM – TFA Sports Education Framework
Foundation Coach:  14+ years of age.
Talent Coach: 15+ years of age (minimum 6 months Foundation Accredited).
Elite Coach: 16+ years of age (minimum 12 months Talent Accredited).
Mastery Coach: TBA
Coach accreditation lasts for a period of four years, after which updating your accreditation is required.
FIND OUT MORE: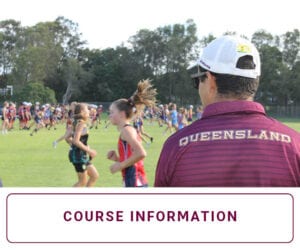 RESOURCES