Olympic and Commonwealth Games gold medallist swimmer Lakeisha Patterson and Australian Touch Football representative Justin Cridland have been named The University of Queensland's Sportswoman and Sportsman of the Year.
The UQ Sporting Scholarship recipients were honoured at the 2019 UQ Club and Sports Awards, which recognise excellence in sport and contribution to university life.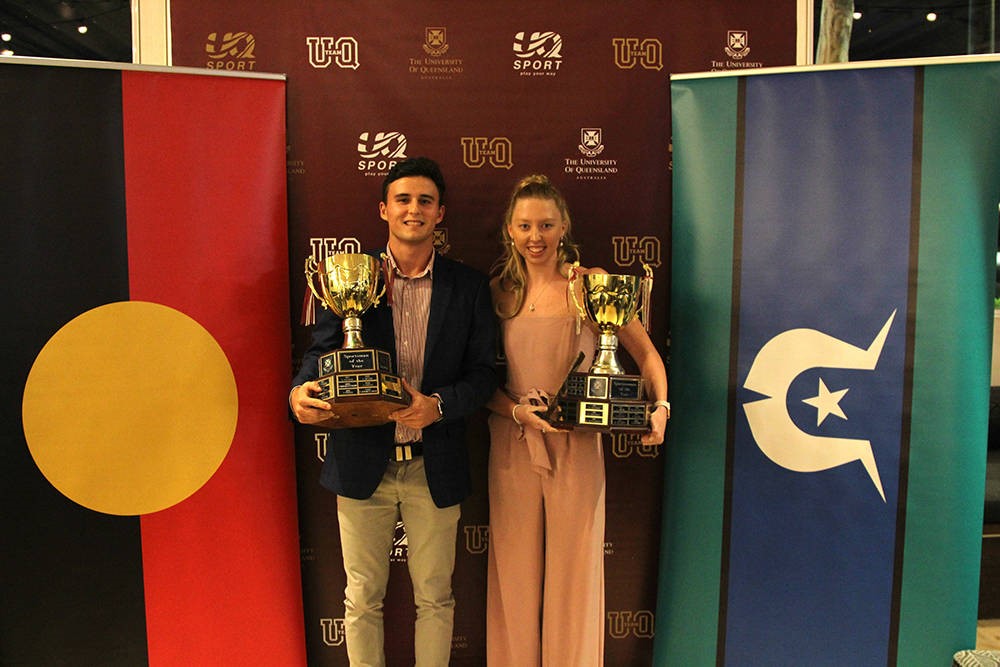 Lakeisha Patterson and Justin Cridland.
Bachelor of Physiotherapy (Honours) student Justin Cridland is the first touch football player to receive the UQ Sportsman of the Year honour.
He was a member of Australia's winning Mixed Open touch team in the 2018 Trans-Tasman, won a National Touch League Elite Eight Men's title with the Queensland Cowboys, played in a State of Origin series with the Queensland Men's Open team, and captained UQ's Mixed team to a gold medal at UniSport Nationals Div 1.
He also received UQ's All-Rounder of the Year honour for a second-consecutive year for his excellence in both academics and sport.
Cridland said it was an honour to receive both awards.
"I am very appreciative of the support UQ provides in allowing me to be flexible with my studies around busy periods with my touch football commitments," Cridland said.
"The UQ Rebels Touch Club has helped me tremendously since moving to Brisbane, with a number of club officials playing a large role in my development and continuing success."
Cridland will pull on the green and gold jersey again for the Australian Mixed Open team from April 29 in the FIT World Cup in Malaysia.
(UQ Media/QTF)